Welcome to the Dust Club. We are Bob Rage and Peanuke (real names: Roberto and Paolo), two brothers, DJs and producers from northern Italy. We both fell in love with underground music, especially the vast universe of electronic music's sub-genres. We also are active supporters of the underground culture in general.

Music always played a crucial role in our lives. It often changed our perspectives, it's always there in both joyful and difficult times, and it allowed us to meet fantastic people on the way. The positive influence that music has in a human being's life do matters to us, so in 2007 we founded theDustRealm project.

The Dust Realm is the "mother-project" which contains all of our music-related activities: DJ sets, music productions, the label "theDustRealm Music", cultural divulgation in the web, underground music events, and support to musicians we artistically admire.

The Dust Realm's goal is to spread good musical vibes and break the sound patterns imposed by mass-media, aware that a good and wide "musical diet" leads to more mental openness, thereby improving each individual and the whole world so.

We invest an enormous amount of time each day to keep the project active and fresh. We are both almost-completely committed to the cause without any vacation! We are two ordinary people in a complete self-production domain, with almost no budget, confiding on our own forces only.

We write our own music with the "Bob Rage & Peanuke" and "Future Sound Of Conco" projects, we also produce and publish other fellow musicians' tracks, we manage our social networks, the website, we self produce also all the graphics and video content related to our activities, and spend a lot of time in searching and listening to new music for the playlists, and for study and improve our techniques.

We also face regular monetary costs such as audio/video gear purchase and maintenance, advertising, the annual website hosting fee, bills, hard disks for heavyweight projects files and backups, paying occasional collaborators, physical copies, and so on. And the historical moment we're all facing turned the living for a little independent music reality even harder.

✅ Join "Dust Club" to actively support us and the cause. You will be part of the Dust Realm's universe motivating us and helping us to sustain and improve our projects. You'll also indirectly support several emerging underground artists who count on theDustRealm Music label.

In return, you'll gain free access to all theDustRealm Music's back-catalogue and all of our future releases. You'll also receive exclusive tracks that you won't find elsewhere and a 10% discount on the merch.

The subscription allows you to access also to the "Dust Club" Facebook secret group, in which you will see all the "backstage moments" of our musical activities, listen to new music before the release, and much more.
You're a subscriber
Thank you!
* Downloads are DRM-free and available in MP3, FLAC and
more
.
theDustRealm Music
Conco, Italy
Welcome to theDustRealm Music's Bandcamp page!

We are an independent Italian label which deals with electronica, techno, trip-hop, big beat, experimental and ambient music.

Our label is one of the many underground-music-related activities enclosed in "the Dust Realm" project, whose goal is to spread, promote and support an alternative musical culture.

Learn more on our website.
Latest Release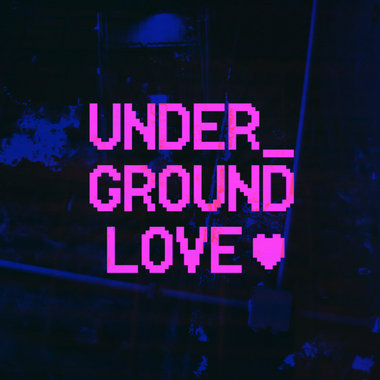 Underground Love